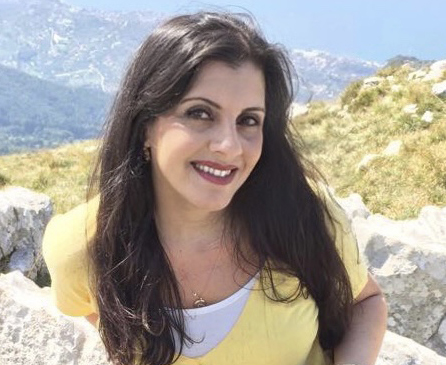 ​
e-mail: benyonatan@tauex.tau.ac.il
Anat Ben-Yonatan is a social-sciences informed human-animal scholar.
She is the co-founder and a steering committee member of both the human-animal connections forum, and of the community for human-animal studies (HASI) under the auspices of the Israeli Anthropological Association.
Anat's Doctoral dissertation focused on the emotional and moral aspects in the work of Jewish religious slaughterers (Shochtim) in Israel, their perceptions of nonhuman animals, and the ways in which violence towards animals is constructed as legitimate and routine. This research was carried out under the supervision of Prof. Ori Schwarz and Dr. David Rier from the department of Sociology and Anthropology at Bar-Ilan University.
Anat's current research is supervised by Prof. Omri Yadlin from the Buchmann Faculty of Law and Dr. Erica Weiss from the Department of Sociology and Anthropology at Tel-Aviv University. The research centers around the Israeli animal sanctuary movement, through ethnographic documentation of the establishment of an animal rehabilitation center in Nitzana's boarding school compound– a school aiming to educate youth for compassion towards animals through the mutual rehabilitation model; and participant observation in a forum of representatives of animal rescue facilities. By these Anat outlines the unique characteristics, dilemmas and challenges involved in the day-to-day routine of animal rescue and rehabilitation facilities in Israel.
As a post-doctoral fellow at the Coller-Menmon Program for Animal Rights and Welfare, Anat strives to establish human-animal studies in the Israeli academia by engaging in inter-disciplinary research and collaborations.
Anat is an animal liberationist, who lives in Tel-Aviv with her multi-species family.
Main areas of research: Sociology of Violence; Sociology of Morality; Multipecies Methodology; Mutual rehabilitation; Social change