Theoretical Inquiries in LAW (TIL) is a biannual English-language law journal published by the Cegla Center for Interdisciplinary Research of
the Law at TAU Law.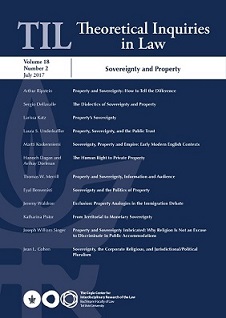 TIL has the highest impact factor ranking among all non-U.S legal journals and law reviews. The journal specializes in the application to legal problems of insights developed in other disciplines, such as moral and political theory, epistemology, history, cultural studies, social sciences, economics and game theory, probability theory, and cognitive psychology.
Each year TIL publishes one volume, which is comprised of two separate issues. Each issue contains about eight to fifteen articles dedicated to a distinctive topic of law or legal theory, contributing groundbreaking research and new insights in the field. The members of the editorial board edit articles written by prominent scholars in various legal fields.
TIL's provides the international LL.M students with a chance to engage and work with Israeli students.
International LL.M students are invited to apply to become members of TIL's student editorial board, and will receive 2 academic credits.
Board members are involved in all stages of the editorial process: attending the conference in which the papers are presented and discussed, substantive editing, citation checks, and final proofreading.
Board members acquire important experience in addressing academic work.
Each TIL volume focuses on a specific topic, which enables board members to delve therein.
The current issue, Volume 21, Number 1 (January 2020), Elder Law and Its Discontent.
Forthcoming issue: Volume 21, Number 2 (July 2020), Historical Justice in the Context of the Israeli-Palestinian Conflict.
LL.M Students are entitled to 2 academic credits.
Working hours are flexible. The duration of the membership lasts until publication of the volume (some work can be done from afar).
Contact the LL.M. Admissions Director for more information and details on how to apply.
Email: studylaw@tau.ac.il