Current Visiting Scholars
The Minerva Center for Human Rights is hosting the following Visiting Scholars during the 2017-2018 academic year:
​​
Lisa Forman
Associate Professor at the Dalla Lana School of Public Health, University of Toronto
Lisa Forman is an Associate Professor at the Dalla Lana School of Public Health at the University of Toronto and holds a Canada Research Chair in Human Rights and Global Health Equity. Lisa's research focuses on the contribution that international human rights law related to health can make to remediating global health inequities, with a focus on the right to health in international law, universal health coverage, access to essential medicines, trade rules, and the social determinants of health. Lisa qualified as an attorney of the High Court of South Africa, with a BA and LLB from the University of the Witwatersrand. Her graduate studies include a Masters in Human Rights Studies from Columbia University and a Doctorate in Juridical Science from the University of Toronto's Faculty of Law. She is co-editor of Access to Medicines as a Human Right: Implications for Pharmaceutical Industry Responsibility (University of Toronto Press, 2012), and has authored over 70 articles and book chapters related to the right to health.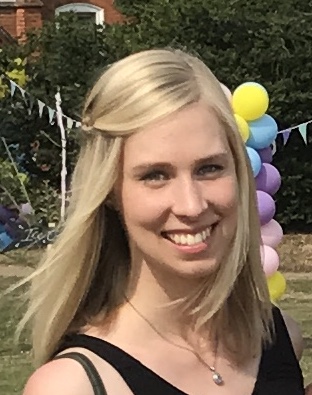 Jasmin Wennersbusch
​Visiting Scholar at the Minerva Center for Human Rights, Tel Aviv University
Jasmin Wennersbusch holds a Doctor iuris and a Magistra iuris from the University of Düsseldorf as well as an LL.M. in international law from the University of Cambridge. She worked as a research and teaching assistant at the University of Düsseldorf, served as a researcher for the Cambridge Human Trafficking Research Panel and volunteered for the Climate Law and Governance Initiative in Cambridge and Marrakesh. Dr. Wennersbusch specializes in public and private international law. Her academic interests include international human rights law, international humanitarian law, international law of global governance and the interface between public and private international law. For her doctoral dissertation, which examined the tensions between party autonomy and protection of the weaker party in European international divorce, maintenance and succession law, she was awarded the highest distinction and two prizes for outstanding academic achievement. It will be published in 2018.
David Bilchitz
David Bilchitz is a Professor of Fundamental Rights and Constitutional Law at the University of Johannesburg and Director of the South African Institute for Advanced Constitutional, Public, Human Rights and International Law (SAIFAC). He is also Secretary-General of the International Association of Constitutional Law until 2018. He was elected to the South African Young Academy of Science in 2015 and recognised by the South African National Research Foundation as an Internationally Acclaimed Researcher. David has a BA (Hons) LLB cum laude from Wits University. He graduated with an MPhil in Philosophy from St John's College, University of Cambridge in 2001 and with a PhD in law from the same university in 2004. David was awarded a Georg Forster research fellowship by the Von Humboldt Foundation from mid-2017 to mid-2018. For most of this period, he is a Visiting Research Professor at Humboldt University in Berlin. During February and March 2018, he is also a Visiting Research Professor at the Minerva Centre for Human Rights, University of Tel Aviv. He is writing a book during this period.
David worked as law clerk to Deputy Judge-President (then) Langa of the South African Constitutional Court in 2000. His book on 'Poverty and Fundamental Rights: the Justification and Enforcement of Socio-Economic Rights' was published by Oxford University Press in February 2007. He also has two co-edited books, was published by Cambridge University Press, the last of which was recently launched at the United Nations library: 'Building a Business and Human Rights Treaty: Context and Contours'. He publishes extensively with 14 book chapters, and 37 journal articles. He is also on the editorial boards of several prestigious journals.
Prof. Bilchitz's academic work focuses on the critical role that law plays in protecting the vulnerable within constitutional democracies. His focus is on the field of fundamental rights and, in particular, the content of socio-economic rights, the obligations of business in relation to fundamental rights, the tension between religious freedom and equality, and the rights of animals.